pjur and Sugar & Sas demonstrate successful teamwork

Katrin returns after intensive weeks visiting Australian customers
---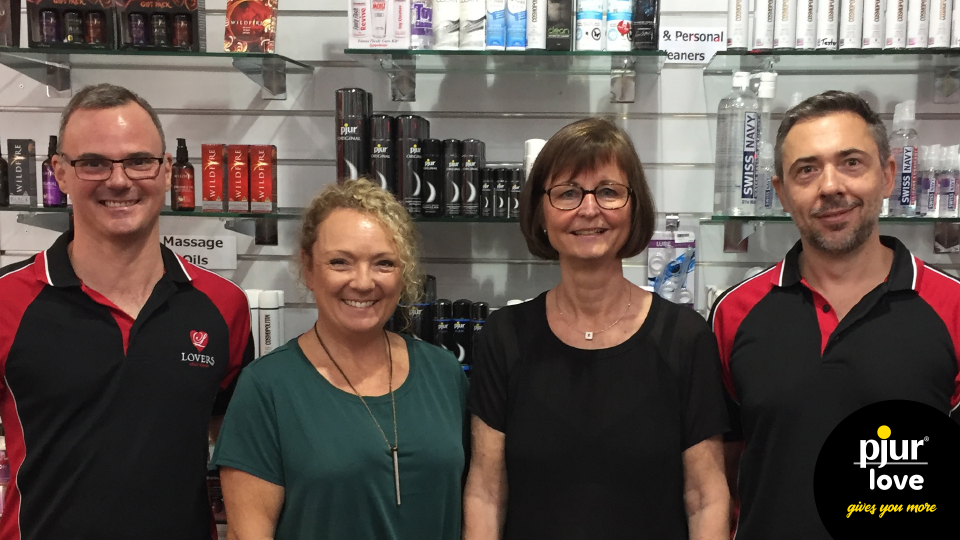 Wasserbillig/Luxembourg - Sydney/Australia, April 2019. Announced in early February, Sugar & Sas is the exclusive partner to grow the pjur® brand and sales in Australia and New Zealand. Following-up on customer activities and training sessions, Katrin Kühnrich, Senior Associate Business Development went to Australia to foster good relationships with retailers on site.
"It was great having Katrin here, meeting customers with our team. Her expertise, her knowledge of the market and the pjur brand are beneficial for everyone. Katrin met 37 (potential) customers in five Australian cities. She really made an effort to meet as many as possible", says Jo Radnidge, General Manager Sugar & Sas.
More to discover
During her ten-day visit, Katrin met major customers in Sydney, Melbourne, Brisbane, Gold Coast and Perth.
"We've seen that most stores sell pjur's best-selling lubricants, but there is so much more about pjur! Now we need to step up our game with attractive slat wall displays, that present the whole pjur range of personal lubricants and enhancement products to strengthen pjur's brand visibility in-store. I'm sure even regular customers can find new inspiration" says Katrin from pjur.
More customer support
The new slat wall displays, as well as the newly launched POS materials were well received. Particularly because retailers will get support from Sugar&Sas sales representatives, who will set them up and do trainings on-site.
"With Nicole, Belinda and Rose visiting retails on a regular basis, I am very confident about the development of the pjur brand in Australia", says Katrin.
Press contact:
pjur group Luxembourg S.A.
Johanna Höllriegl
Global PR & Communications Manager
+352 74 89 89 - 53
About pjur (pronounced "pure")
pjur group has its headquarters in Wasserbillig, Luxembourg and is an international company whose products are sold in over 70 countries on five continents. The portfolio comprises more than 60 innovative products in different product categories, including lubricants on silicone and water basis, massage lotions in the series pjur SPA, stimulation and delay products as well as special scene products and hygiene products.
About Sugar & Sas
Headquartered in Sydney, Australia, Sugar & Sas is the leading Australian boutique wholesaler and distributor of quality lifestyle products. It maintains their standards by selectively supplying the World's leading Brands to provide fun, functional, safe and innovative products. Sugar & Sas values positive communication between suppliers and clients alike by providing above and beyond customer service, education and informative advice.
---